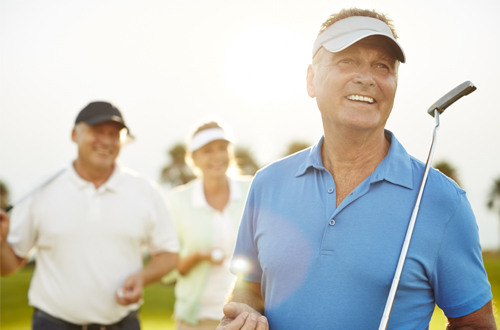 Anterior hip replacement surgery is a tissue-sparing alternative to conventional hip surgery. It offers less post-surgical pain, faster recovery times, and better joint mobility. An anterior hip replacement allows the surgeon to work between the muscles and tendons without detaching them from their anchors on the hip or thighbone. An anterior approach hip replacement offers faster recovery and fewer post-surgical complications. This anterior approach is one of the least invasive surgical options.
The criteria required to qualify for this anterior hip replacement surgery include the following:
Being in generally good health
Maintains an average weight with less muscle mass and fat in the thigh area
A hip condition that has failed conservative management
Mobile, active, and independent before surgery
A support network following surgery Commitment to adhere to the doctor's post-surgery instructions
Commitment to adhere to the doctor's post-surgery instructions
In the appropriately selected patient, the anterior hip replacement is associated with less postoperative pain, especially in the first two to four weeks. Because there is less muscle damage, this generally results in a shorter hospital stay and a swift recovery.
The anterior approach hip replacement has less burdensome restrictions on mobility and activities than traditional hip surgery. Patients can immediately use the hip, allowing it to bear their total weight (so long as it's not uncomfortable), and are allowed to bend it freely. The anterior approach is said to allow patients a faster resumption of their normal daily activities.
Recent advancements in surgical technique, instrumentation, and patient selection have made anterior hip replacement a preferred option for patients considering total hip replacement. If you would like to know if you are a candidate for an anterior approach hip replacement, contact Dr. DiPaolo for a consultation.
Dr. Daneca DiPaolo is a highly skilled, board certified orthopedic surgeon and hand specialist located in Grenada, Mississippi. She offers the newest orthopedic techniques, and she provides quality, compassionate, state of the art orthopedic care.