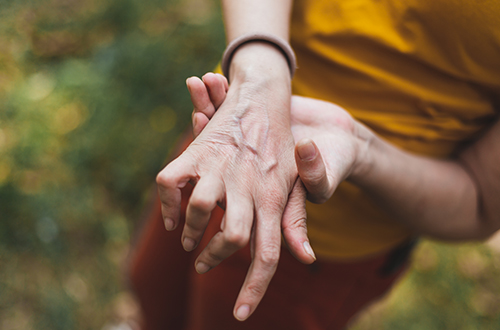 Living with arthritis in your finger joints can be very painful and debilitating, but thanks to advancements in medicine and technology, you no longer have to suffer. Joint replacement surgery is available when the joints in your fingers and hands are injured, damaged, or in chronic pain from illnesses like arthritis. If you have tried everything from medication to physical therapy without relief of symptoms, it is time to discuss a finger joint arthroplasty surgery.
Let's take a look at the benefits of finger joint arthroplasty:
Reduction in joint pain
Improved hand or finger function
Enhanced alignment of hand or finger bones
Restoration or maintenance of joint motion
Joint-replacement surgery refers to the procedure of replacing a destroyed or damaged joint with an artificial joint. Usually, the joint is made out of metal, plastic, or silicon. The significant advantage of artificial joint replacement in the finger is that the patient can maintain a range of motion with reduced pain. Finger joint replacement surgery is typically reserved for older patients who do not perform heavy labor. Finger arthroplasty surgery generally is not recommended for younger, active patients as the finger replacement implants may wear out over time.
After surgery, you will work with a hand therapist to regain mobility and strength of the joint. Total recovery after finger joint replacement can take several months before you get back to doing the activities you love.
Book an appointment with us for an in-depth evaluation of your joint pain and determine if you are a candidate for surgery.
Dr. Daneca DiPaolo is a highly skilled, board certified orthopedic surgeon and hand specialist located in Grenada, Mississippi. She offers the newest orthopedic techniques, and she provides quality, compassionate, state of the art orthopedic care.