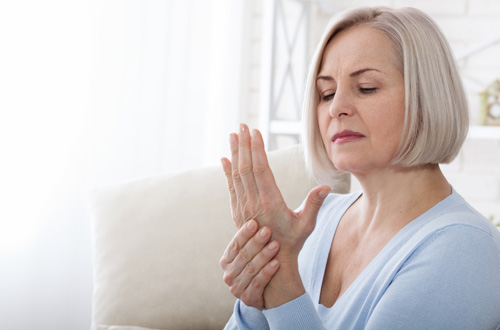 Over 5 million adults experience symptoms of carpal tunnel syndrome every year.1 Carpal tunnel syndrome is the result of inflammation in the median nerve. Inflammation causes swelling in tendons and ligaments, creating pressure and pain in the median nerve. Some patients may require surgery to relieve pressure on the median nerve to prevent permanent damage.
Carpal tunnel release surgery has changed with the development of minimally invasive techniques. Compared to traditional open surgery, endoscopic carpal tunnel release can relieve symptoms, requiring less pain, shorter recovery, and smaller incisions. The quick return to activity after minimally invasive surgery may appeal to people with a busy lifestyle as it minimizes downtime and offers less recovery pain.2
The most significant benefits of minimally invasive surgery:
Long-term symptom relief: The symptoms of carpal tunnel syndrome can be relieved long-term with endoscopic carpal tunnel surgery. The majority of patients report that they are sleeping with less pain during the night just days following their surgery. Carpal tunnel surgery has a 90% success rate at relieving symptoms.3
Faster healing: The most significant advantage of endoscopic surgery for carpal tunnel syndrome is less trauma than open surgery.4 A quicker recovery, more straightforward aftercare, and a shorter rehabilitation process are all expected with minimally invasive techniques. The postoperative pain will be significantly less with endoscopic surgery vs. traditional surgery.
Quicker return to regular activity: You will more likely retain more muscle strength after a minimally invasive surgery because there is less incision trauma. You will also be able to regain a normal range of motion more quickly. Immediately following surgery, grip strength will improve. After surgery, most patients return to work and daily activities within a few weeks.
Outpatient procedure: An endoscopic carpal tunnel release is often performed as an outpatient procedure, and you can return home the same day. A home recovery has many benefits, but one of the largest benefits is a reduced risk of infection.
Doing work or performing everyday activities is difficult if you have carpal tunnel syndrome. Don't continue to suffer in pain. Dr. DiPaolo will gladly provide an expert opinion about endoscopic carpal tunnel release surgery and get you on the road to recovery.
Dr. Daneca DiPaolo is a highly-skilled, board-certified orthopedic surgeon and hand specialist located in Grenada, Mississippi. She offers the latest orthopedic techniques and provides quality, compassionate, state of the art orthopedic care.