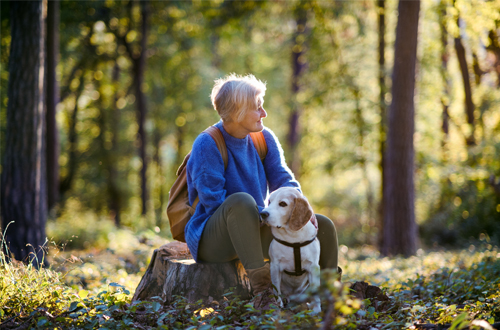 April is National Stress Awareness Month in the United States. This observance aims to raise awareness about the effects of stress and promote stress management techniques that can help individuals reduce their stress levels and improve their health and well-being.
Stress can significantly affect the body, including the muscles and joints. As a part of the stress response, the body releases hormones like cortisol and adrenaline which can cause the muscles to tighten and become more sensitive to pain while increasing inflammation. Our body's natural response activates the "fight or flight" response, leading to muscle tension, increased heart rate, and other physical symptoms.
Muscle tension often leads to soreness, stiffness, and spasms. When the muscles are tense, they can pull on the joints, causing joint pain. People may be more likely to adopt poor posture or engage in repetitive movements that strain the muscles and joints when experiencing stress.
Stress can also affect the immune system, making it more difficult for the body to combat inflammation and infection. It has been shown that stress can exacerbate joint pain, particularly in the case of rheumatoid arthritis, in which the immune system attacks the joints.
When the body is under stress, it releases cytokines, and these molecules signal the immune system to respond to a threat. These stress triggers increase inflammatory activity causing joint pain. If the immune system is activated too long, it can cause chronic inflammation, leading to joint pain and damage.
Managing stress through exercise, a healthy diet, quality sleep, and relaxation techniques can help alleviate these symptoms. It's essential to seek medical attention if the pain persists or worsens, as an underlying condition may require treatment.
Dr. Daneca DiPaolo is a highly skilled, board certified orthopedic surgeon and hand specialist located in Grenada, Mississippi. She offers the newest orthopedic techniques, and she provides quality, compassionate, state of the art orthopedic care.