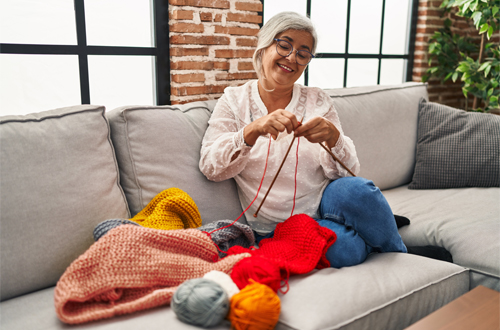 A good indicator of overall muscle strength is having good wrist and hand strength. In athletes, it's essential to have a solid grip to improve athletic performance and to help prevent injuries, but it's just as crucial in healthy adults. The wrist enables daily living activities. A person's everyday living is altered when bones, cartilage, muscles, tendons, ligaments, nerves, and blood vessels are compromised. When the wrist joint severely deteriorates, disability and pain can become intolerable.
Surgical treatment might be necessary if you have modified your lifestyle and pursued treatments like physical therapy and steroid injections without pain relief or signs of functional improvement. Total wrist arthroplasty treats patients with crippling pain and disability due to rheumatoid arthritis or osteoarthritis. A total wrist replacement surgery is highly successful in relieving pain and improving operational capabilities so that everyday tasks are manageable.
Wrist replacement surgery works best for patients who do not put much stress on their wrists daily. For adults with arthritis in the elbow or shoulder, a wrist replacement surgery may also help retain and recover wrist movement and improve the ability to perform daily activities. Patient selection is crucial to ensure positive surgical outcomes. A wrist replacement surgery is expected to restore up to 50% of normal wrist function and last between 10 and 15 years with cautious use.1
If you have lost wrist function and can no longer lead an active lifestyle that meets your expectation of quality of life, it may be time to consider a wrist replacement surgery.
Dr. Daneca DiPaolo is a highly skilled, board certified orthopedic surgeon and hand specialist located in Grenada, Mississippi. She offers the newest orthopedic techniques, and she provides quality, compassionate, state of the art orthopedic care.